Welcome to Lakeside Emporium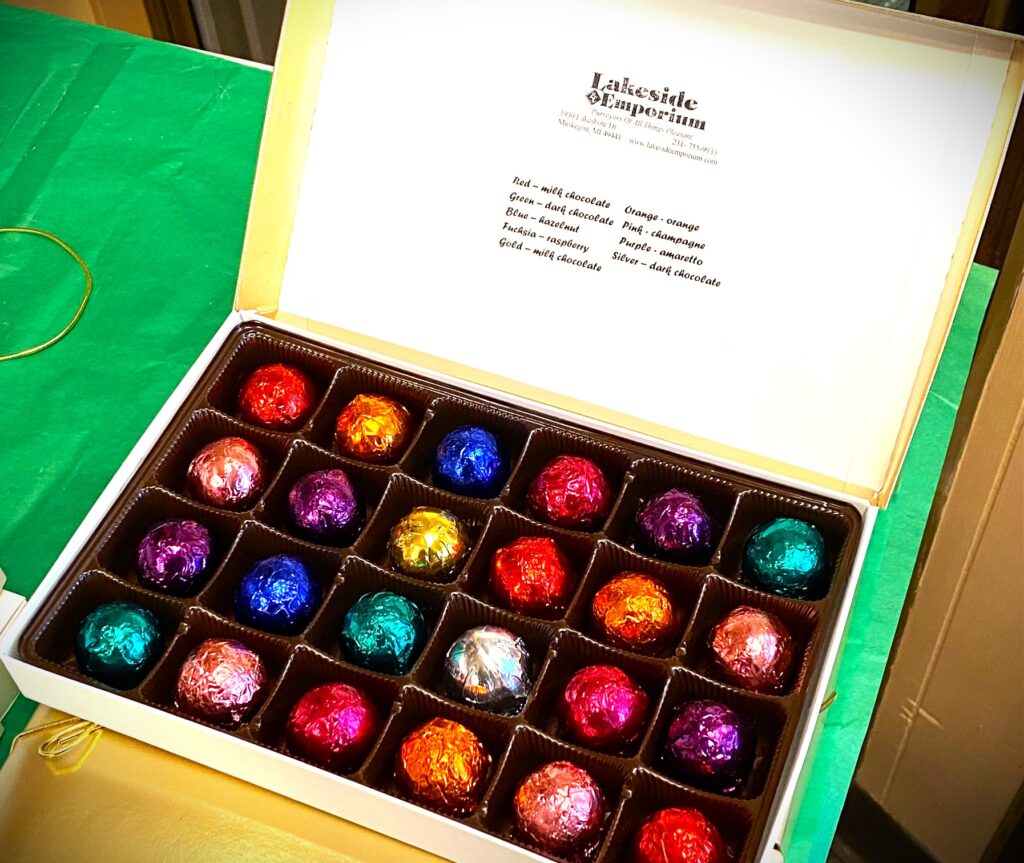 24 Piece Chocolate Truffle Assortment
This beautiful gift will satisfy any chocolate lover.  Scrumptious "Swiss Style" truffles featuring a fabulous variety of flavors dipped in milk, dark and white chocolate.
A legend will accompany the gift so the recipient will know the exact location of each and every flavor.
With the large variety of items we carry, there is always something to satisfy every taste. Whether you're looking for a nostalgic treat from the past, or craving luscious chocolate, you've come to the right place. From dozens of gummy candies to hard candies to delectable licorice, you can choose a little or a lot.